TEUTOPOLIS…State Representative Adam Niemerg (R-Dieterich) delivered three metal filing cabinets to Fairfield Community High School on Friday. As part of the transition from the former State Representative to Rep. Niemerg, several items were not needed in the new district office for the 109th District, which serves all or portions of nine counties.
"The state advised me to trash these old metal cabinets or maybe recycle the metal somewhere instead of paying workers to travel four hours to pick them up to take back to the furniture surplus warehouse at the capitol where they would just throw them out anyway," said Rep. Adam Niemerg, the newly inaugurated House Member for the 109th District. "We called around the district and located someone who could use these cabinets instead of having to go out and spend more taxpayer dollars to buy new ones."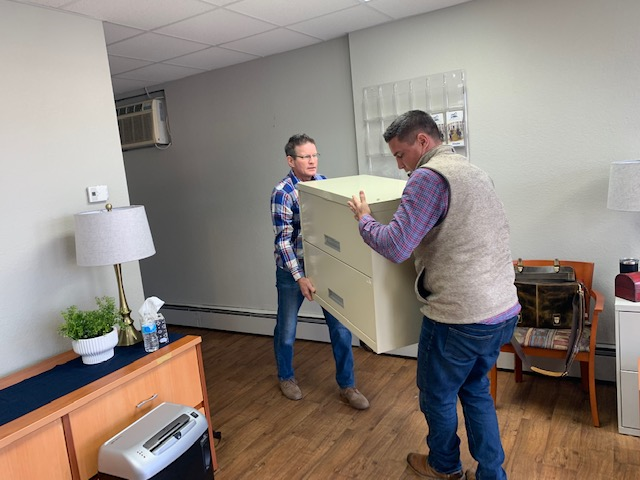 Central Management Services (CMS) Property Control is charged with the administration and disposal of all surplus personal property generated by state agencies, boards, commissions, universities, and constitutional office-holders, and excess and surplus property no longer needed by the government. Property Control is comprised of three program sections: State Surplus Property, Public Auctions (iBid), Federal Surplus Property, and Law Enforcement Support Office (LESO).
State Surplus property is made available by priority to state government entities on a "first come, first serve" basis. When property is no longer needed by state government, property is made available next to units of local government (cities, towns, counties, etc.) and non-profit organizations (501c, organizations providing assistance to homeless, food banks, etc.).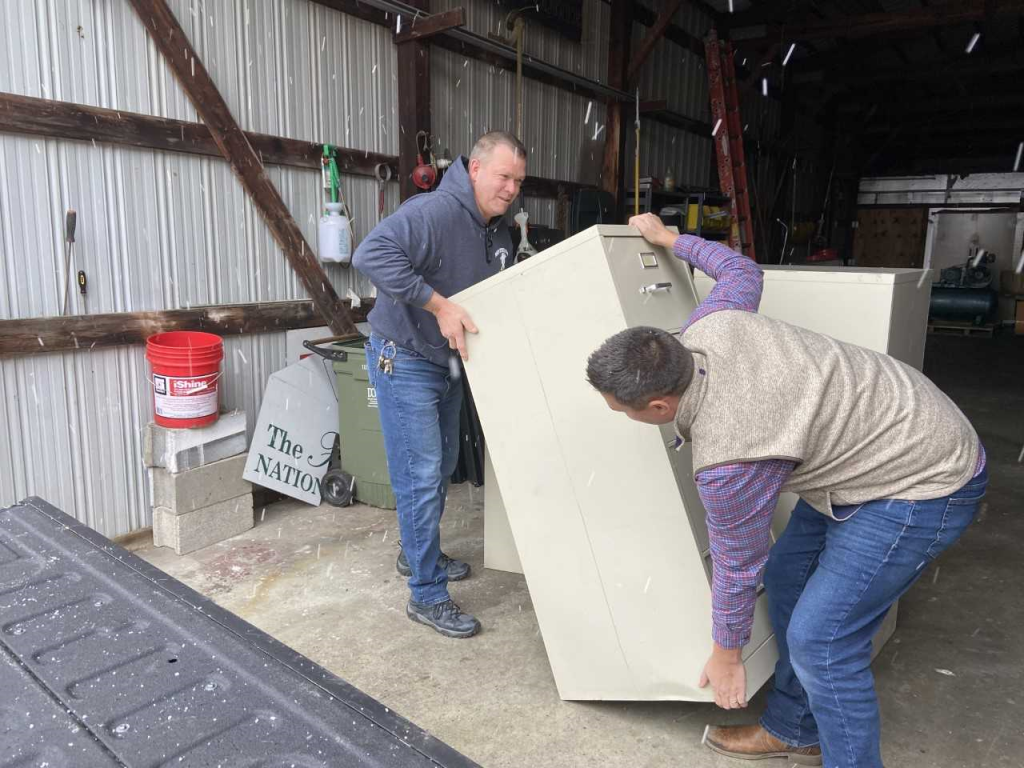 "I am happy that Mrs. Fulkerson the Superintendent and Principal at Fairfield was able to accept these items and find a use for them," added Rep. Niemerg. "If we can repurpose items and save money for the school, it's a win-win for taxpayers and the school."