Political Pandering Clearly Madigan-style Gerrymandering
State Representative Adam Niemerg (R-Dieterich), responded to the just released proposed maps for the Illinois General Assembly. Proposed maps can be found at this link.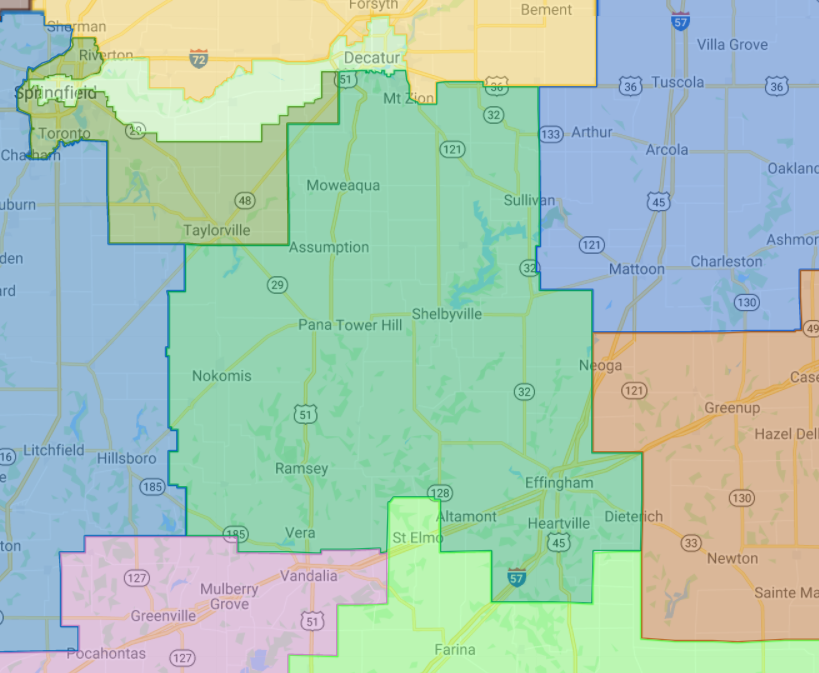 "This proposal does not pass the fairness or the transparency smell test," said Rep. Adam Niemerg. "They finally admitted that they only used the incomplete population estimates of the American Community Survey (ACS) instead of the U.S. Census that is legally mandated by the U.S. Constitution, and takes place every ten years. This is the accepted data for the re-map process because it is more accurate and complete on the actual population. That data is expected to be out in the summer."
Rep. Niemerg is calling on Gov. JB Pritzker to keep his promise to Illinois voters to veto a partisan map drawn by politicians instead of an independent commission. Niemerg and many others point out that rural communities and counties are being divided and their common interests and political voice are being watered down and eliminated. Those common interests are centered around our state's number one industry, agriculture, the respect for life, the respect for the Constitution and things like freedom of speech and religion, and Second amendment protections.
"We only have seven days left in the legislative session," added Rep. Niemerg, and I am committed to working on those important issues facing our state that need be addressed like a balanced budget, improvements to the Department of Employment Security, pension reform, corruption reform, and fixing the broken FOID process."