It's fair season again in Illinois and I want to encourage everyone to go out to your local county fair (and others too) to enjoy the 4-H shows, arts & crafts, queen pageants, tractor pulls, talent shows, concerts, and carnival rides. Good family times with good food like corn dogs, ice cream, lemon shake-ups, popcorn and watermelon! Congratulations to Jasper County Fair that kicks off the fair season this week in the 109th District! Agriculture is the number one industry in Illinois and I look forward to seeing you out this summer supporting our farm families and community! This year's fairs are scheduled for the following:
June 20-26 Jasper County (Newton)
July 3-11 Richland County (Olney)
July 10-16 Wayne County (Fairfield)
July 21-31 Edwards County (Albion)
July 24-29 Lawrence County (Sumner)
July 24-30 Wabash County (Mt. Carmel)
July 24-31 Clay County (Flora)
July 31 – Aug 7 Effingham County (Altamont)
Aug 8-14 White County (Carmi)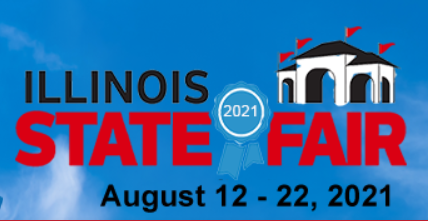 Illinois State Fairs are set to return to Springfield and Du Quoin after a year off. The renewed celebrations will be held at the two fairgrounds, in Springfield and Du Quoin, and will once again welcome people from all states to be a part of Illinois life and culture. During last summer no state fair activities were held because of the COVID-19 restrictions.
The fairs celebrate the culture and agricultural background of Illinois, with an emphasis on music and heritage. The Illinois State Fair, in Springfield, will be held from August 12 through August 22, 2021. The Grandstand line-up will include Toby Keith, Sammy Hagar, the "I Love the 90's" Tour, and George Thorogood.
The Du Quoin State Fair will be held from August 27 through September 6. Grandstand acts will include REO Speedwagon, En Vogue, Ludacris, Jamey Johnson, and comedian Ron White.