Rep. Niemerg Presents Alberta Andrews Certificate Recognizing Her 100 Years Milestone
State Representative Adam Niemerg (R-Dieterich) recently presented Alberta Andrews of St. Francisville with a certificate to honor her becoming Illinois' newest centenarian.
Born Alberta Taylor to Clarence Wilson and Nellie (Thackrey) Taylor in Mill Shoals on June 10, 1921, Mrs. Andrews, a twin, was the 5th oldest and one of fourteen children, nine boys and five girls.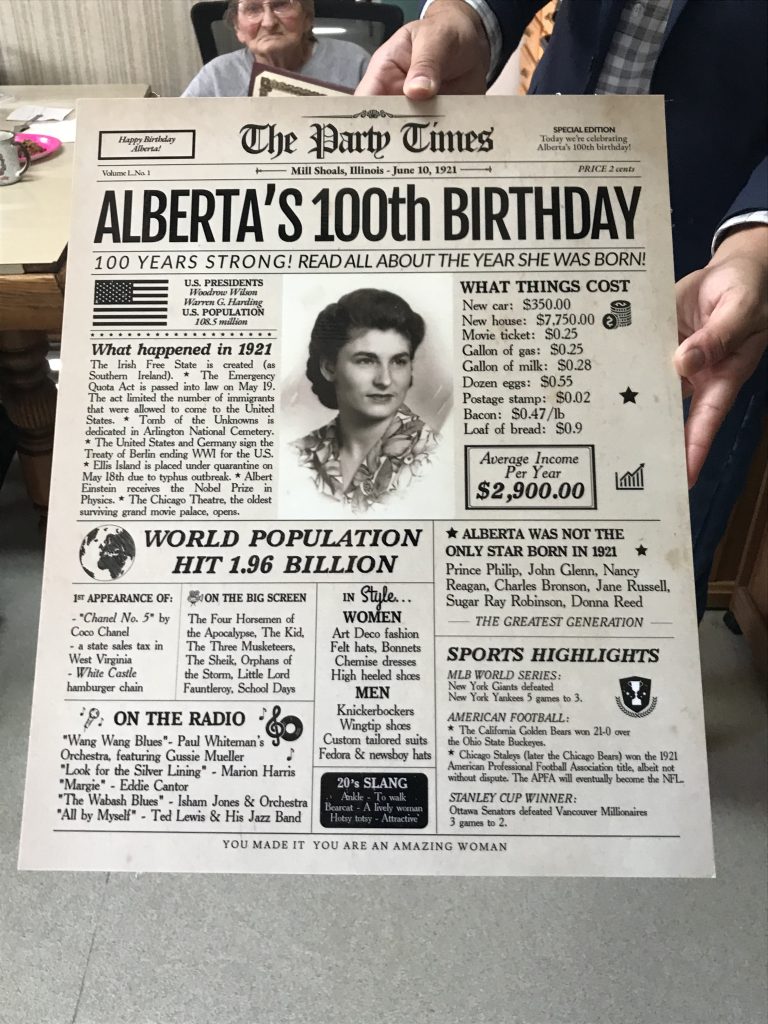 Her mom was a homemaker and her dad was a sawmill worker and ran a mobile timber mill in Mill Shoals, Louisville, and Golden Gate over the years.
Alberta worked as a soda jerk at a local drug store when she was younger before she was married. Alberta also taught Sunday school at the Baptist Church several years and Vacation Bible School at the Mill Shoals Methodist Church. She married Ted H. Andrews on August 17, 1947 in Linn, Wabash County, and became a homemaker.
Today she lives with one of her sons, Curt in St. Francisville. Alberta had a sister, Maxine Wells, who lived to be 101 years old in Carbondale and an aunt who lived to be 103.
"Thank you to Alberta's niece Judy Cole in North Carolina and her brother Don Taylor of Grayville, Illinois for providing background information on Alberta and her family," said Rep. Adam Niemerg. "Alberta Andrews is like a living history book with experiences from a century of life here in Illinois. I am proud to help honor her longevity of 100 years so far in our community. I wish her many more years of good health and happiness."
Mrs. Andrews is one of three living children with a brother in Indiana and one in Illinois. One of her brothers, Loren Taylor, was a Mark Twain impersonator and her mother was a prolific hand quilter with over 350 quilts made from children's clothes.