State Representative Adam Niemerg (R-Dieterich) addressed two of Mr. Ryan Repking's Illinois History classes Friday at Dieterich High School. The students were prepared with questions regarding current issues including the implications of the SAFE-T Act law set to take full effect on January 1, the remapping of districts every ten years after the US Census, and the Amendment 1 proposal that voters will consider at the next election.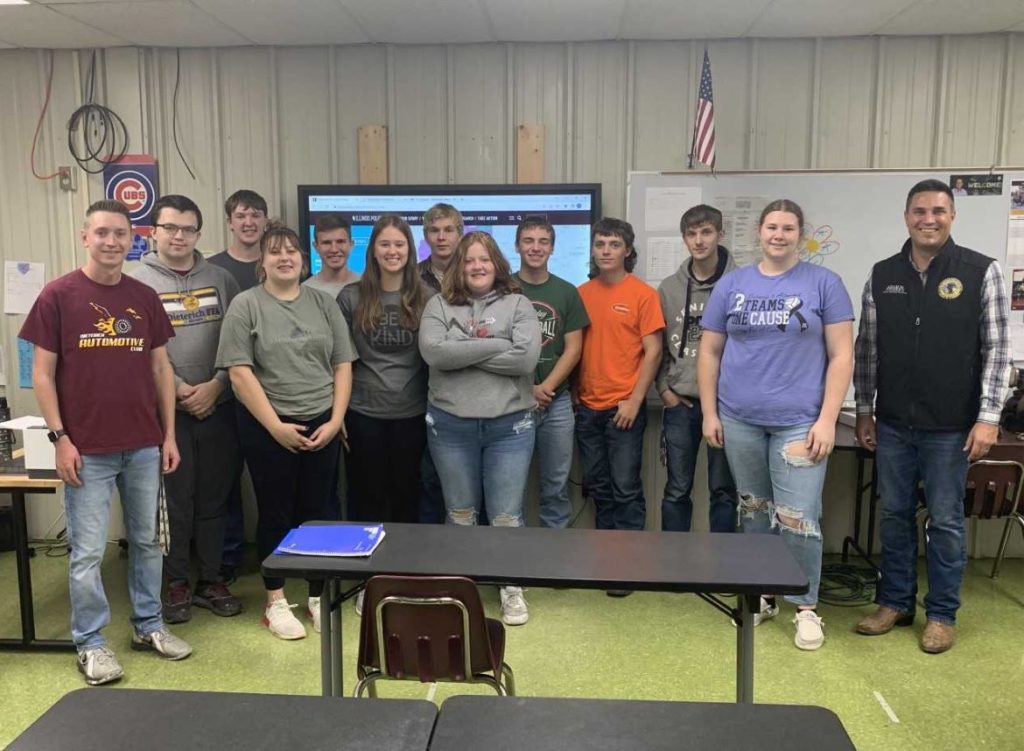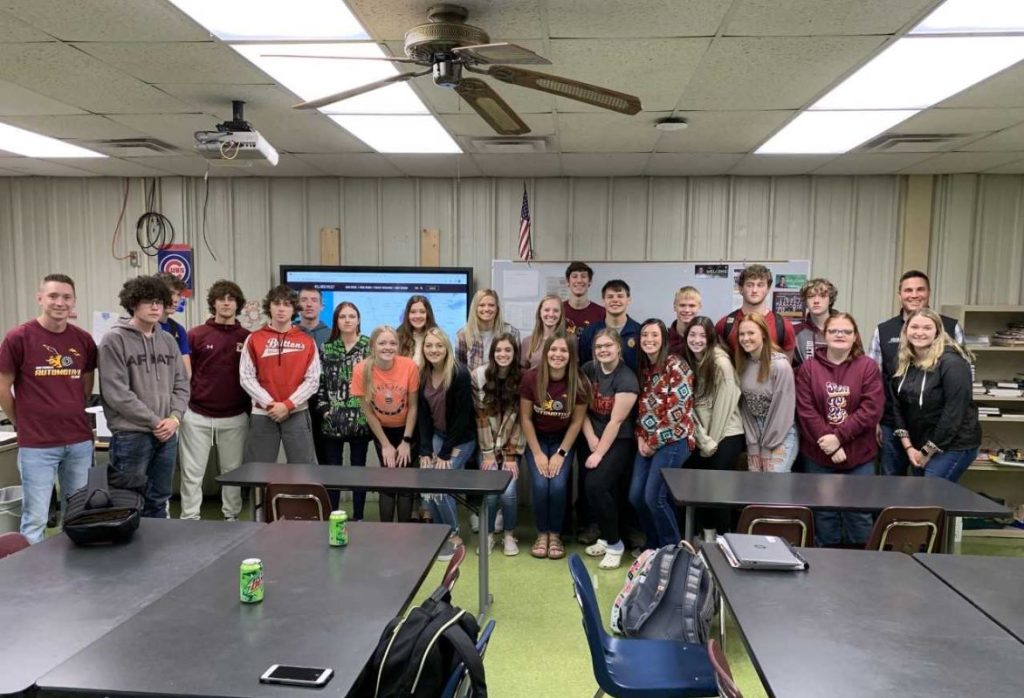 "I enjoy talking to young people about how our legislature works in Illinois and why it is important to be informed on the issues and engaged in the process," said Rep. Niemerg, a graduate of Eastern Illinois University with a degree in history. "A big thank you to Mr. Repking for teaching his students to be thoughtful and engaging with their elected officials. The students were interested in what my average day is like and I think they were surprised about the large number of miles I drive going around the nine counties of my district."
Rep. Niemerg provided copies of the Illinois Handbook of Government printed by the Secretary of State's office that includes copies of the Constitution and is popular with students when studying for their Constitution test in school in order to graduate. It is also a good resource for contact information for elected officials and has maps of districts for reference.
Students who have a an interest in the workings of the Illinois House of Representatives are encouraged to apply for the Page-for-a-Day program where they travel to the State Capitol and spend the day shadowing the Representative and helping on the House Floor during Session. For more information, contact the district office at 217-813-6036.