State Rep. Adam Niemerg hosted a fishing derby at Sam Parr State Fish & Wildlife Area with nearly 75 participants, parents, and volunteers enjoying the event. The event was held at the White Oak Shelter with a water and boating safety presentation by Officer Blake Mills and a presentation on baiting a hook and casting techniques by Coach Chris Bradley members of the Newton Community High School Bass Team (the Newton Eagle Anglers).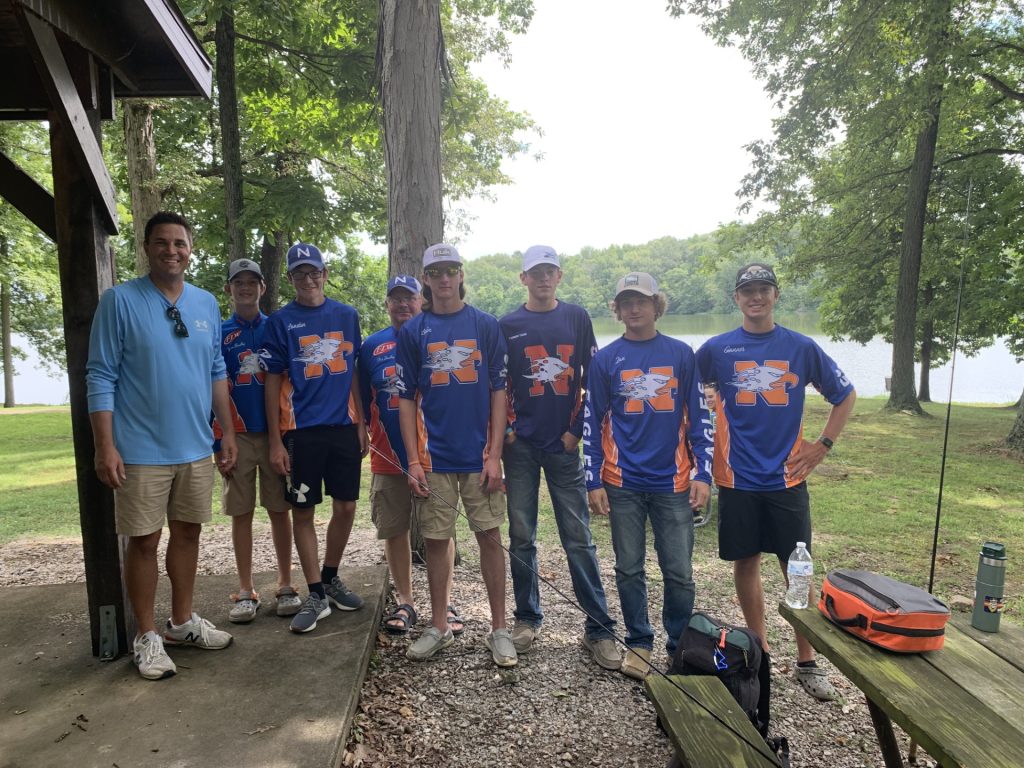 "I am very pleased with the interest and participation in our first fishing derby," said Rep. Niemerg. "A big thank you to Officer Blake Mills for his presentation on water and boating safety for all of the kids and participants. The help from Coach Bradley and the Newton Community High School Bass Team was a great part of the morning for all of the kids who came out to fish for the first time. I appreciate all of their help in making this event such a great success."
Participants were ages 4 to 15 and were accompanied by an adult. The winner of the biggest fish received a nice new fishing pole and other participants received fishing poles and gift certificates to the local Dairy Queen. Participants came from around the district with one participant visiting his family on vacation from Texas.