State Representative Adam Niemerg (R-Dieterich) welcomed three students from the New Hebron Christian School in Robinson to serve as Page-for-a-Day in the Illinois House of Representatives during Veto Session. The three young ladies from the same school included Paisley Harrell, Carlie Harrell, and Violet McDonald who also happened to be sisters and the daughters of Ashley McDonald of Robinson.
"I enjoy having young people come to the Capitol to learn more about their state government, see actual debates, and experience the atmosphere of the General Assembly," said Rep. Adam Niemerg. "Paisley, Violet, and Carlie were great ambassadors for New Hebron Christian School, and I think they learned a lot at the House of Representatives that day."
Paisley Harrell is in 8th grade and participates in track and basketball and is a St. Louis Cardinal fan! Paisley is also a Peer Mentor for New Hebron Christian School.
Violet McDonald is a 7th grader who participates in track, basketball, and the Academic Quiz Bowl. Violet is an avid reader, and her favorite author is Christopher Paolini, the author of the Eragon series.
Carlie Harrell is in 6th grade and also participates in track and basketball. She too, enjoys supporting the St. Louis Cardinals baseball team.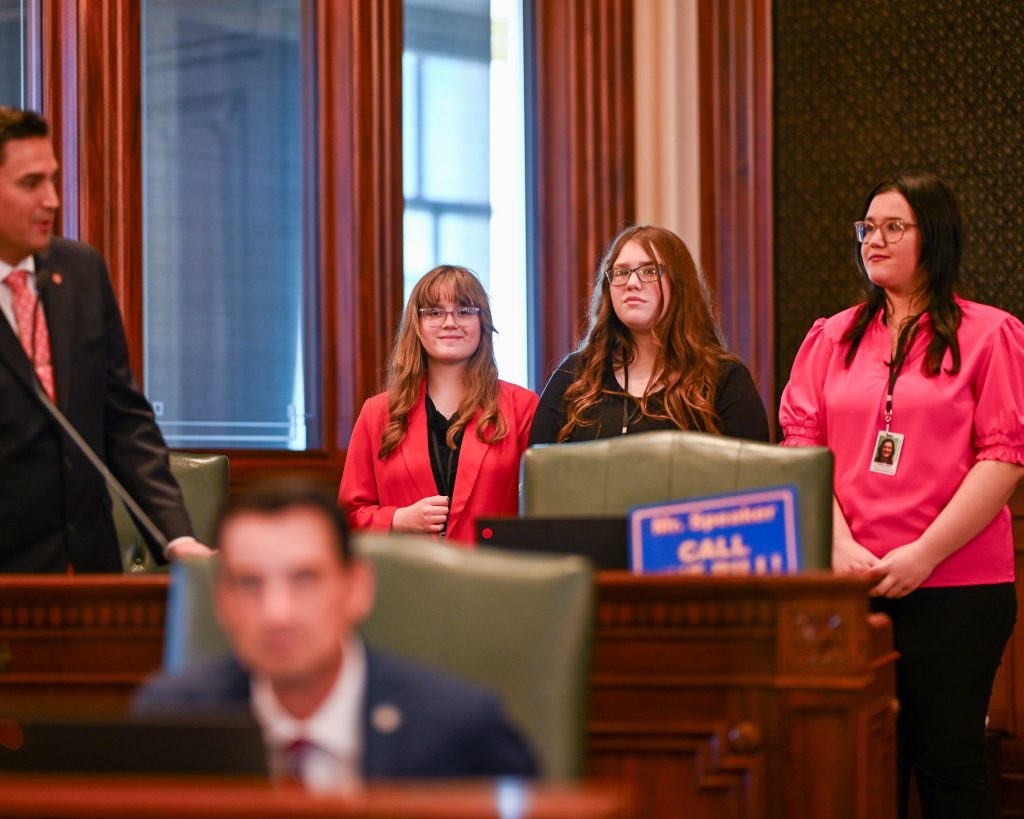 School groups visiting the State Capitol and students wanting to serve as a Page-for-a-Day may contact Rep. Niemerg's Capitol office at 217-782-2087 and may sign up for legislative news updates at RepNiemerg.com.